Young Adults in their 20s and 30s, singles and couples, are invited to our weekly Young Adult Hangouts after the 5:30pm mass. We gather in Social Hall for beverages, snacks, and laughs. This is an opportunity to engage with other Catholic Young Adults and build community. An announcement will be made at the end of the 5:30pm mass whenever a Hangout is happening.
This very relaxed atmosphere has generated some wonderful service opportunities and faith formation events for our Young Adults. We are amazed and grateful that our young people have become so invested in the parish, simply by coming together once a week!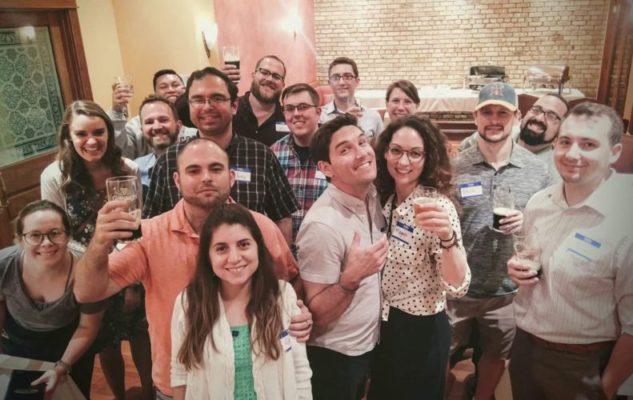 Young Adult Recent Messages
No Hangout – Happy President's Day!
February 15, 2019
No Hangout this Sunday – Happy President's Day! See you next Sunday! Upcoming Opportunities  for Young Adults Wearin the Green March 2,6:00pm-12:00am, Saint Andrew School Gym It's our larges …

---

Dan is Hosting this Sunday!
February 8, 2019
Dan is Hosting our Hangout on Sunday! YAY DAN! Join us in the Social Hall after the 5:30pm mass.  Upcoming Opportunities  for Young Adults One Heart Uganda Bake Sale February 10, after 8am & 10am …

---

Super Bowl Sunday and Mission Trip
January 29, 2019
Super Bowl Sunday at Finley Dunne's Tavern! Finley Dunne's Tavern 3458 N Lincoln Ave Kick-off at 5:30pm Take advantage of an earlier mass (Sat. 4:00pm, Sun. 8:00am & 10:00am) if you want …

---
Sign up for weekly emails with information on Hangouts and upcoming Events, or check us out on Social Media.
Flocknote: https://app.flocknote.com/StAndrewChicago/SaintAndrewYA
Facebook: "St Andrew Chicago Young Adults"