Time Remaining in our Campaign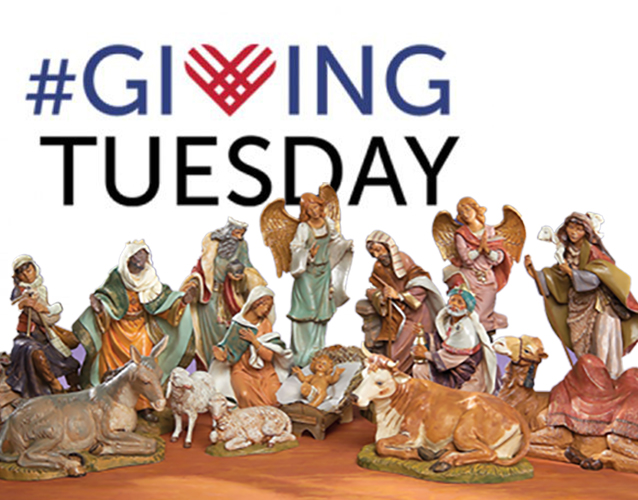 What: Christmas on the Corner – Giving Tuesday Fundraiser
When: Now through Giving Tuesday – November 27, 2018
Who: Everyone! Share this online event on social media to spread the word!
Cost: Whatever you can give toward our $3,400 goal.
Why: Giving Tuesday is the single largest day for philanthropy in the United States. We encourage you to give to charitable causes that deserve your attention. Our cause for Giving Tuesday is to raise the money needed to purchase a new outdoor nativity scene for the corner of Addison and Paulina. Help us share the story of Christmas with the hundreds of people who pass by Saint Andrew every day!
And don't forget to attend our Advent Speaker Series staring on December 5, 2018 at 7:00pm.